Xiegu X5105 HF + 6 m SDR transceiver
Xiegu X5105 HF + 6 m SDR transceiver
A new product will be available in April 2017: it's the Xiegu X5105 HF + 6 m SDR (software defined radio) transceiver from Wouxun group (chinese brand). We already tested the X1m this february and it has been a pleasure working QRP with this transceiver. Many of you asked us where to buy but now the X5105 will be soon on the market (Launch date: 15 April 2017).
The xiegu X5105 HF 6 m SDR transceiver is a highly portable transceiver working at HF plus 6m band, with a built-in power output of 5W.  Receiver is a double-conversion superheterodyne, fitted with up to 3 lithium batteries of 1,8 Ampere each.
Specifications:
You'll have a standard main unit (embedded with 2.7k-SSB crystal filter), high stability, high precision TCXO module. Auto tuner will be optional (plug-in module). There will be also a XPA125 integrated amplifier and antenna tuner, with built-in antenna tuner that is able to amplify the output up to 125W. Xiegu X5105 last photo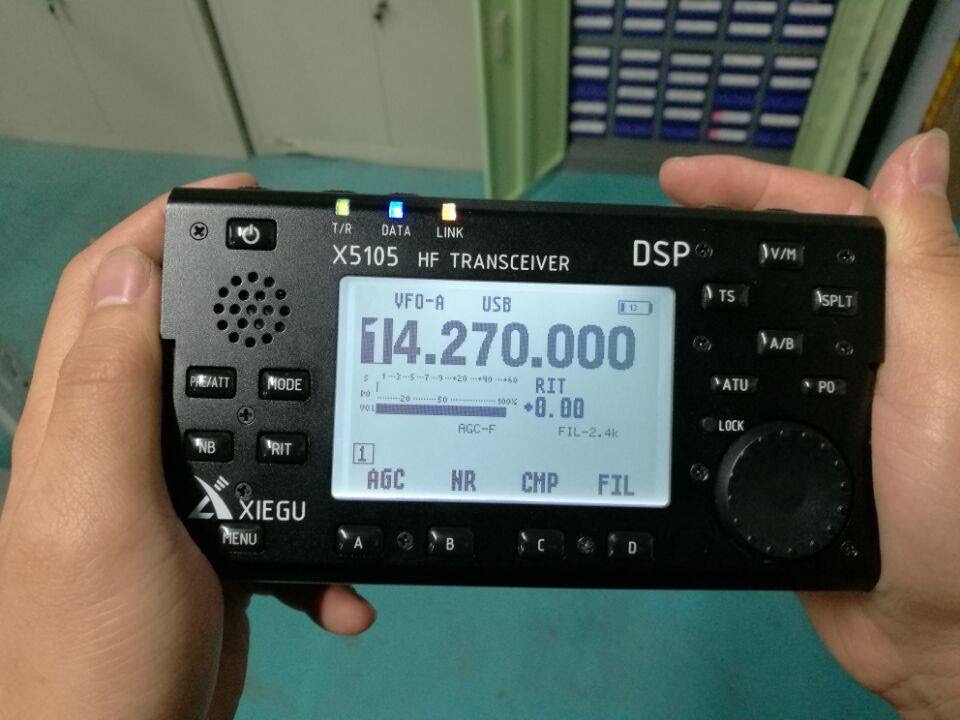 Price is 550$ (Excluded shipping).
Please join our forum to discuss on this new transceiver SDR QRP.  We have plenty of infos on release date / adds on / modules to share with you on many QRP transceivers.
Indeed if you want to see a FULL review of the Xiegu X5105 HF + 6 m SDR transceiver (on youtube) please click down here on the arrow
Comments
comments